Posts Tagged 'motorcycle'
Saturday, November 13th, 2010
Monday, February 1st, 2010
Check out the new motorcycle-inspired jewelry line called MotoWare. The jewelry is made of 100% sterling silver. there are two styles available now, and will be adding more designs to the line throughout the year. The Star Sprocket Pendant is $65+$3 shipping and the stuntride.com shield is $80 +$3 shipping. They can also do custom one-off pieces as well as group/club/business pieces. Please contact motoware for additional information or to place orders:
motowarejewelry@yahoo.com
www.myspace.com/motowarejewelry
Discuss and see more pics on the stuntride forums here: http://stuntride.com/vbstunt/showthread.php?t=10838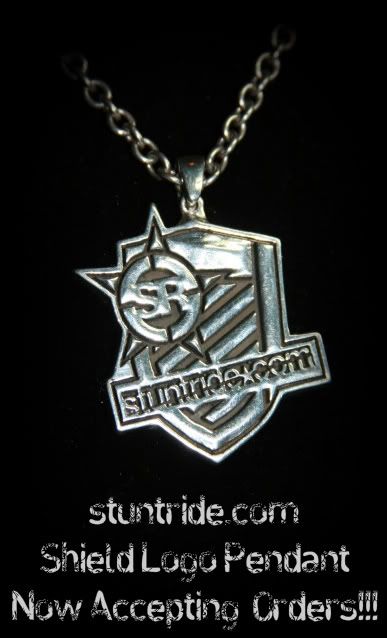 Tuesday, January 26th, 2010
Here's a nice interview with Red Bull rider Aaron Colton about his road racing career and his transitions into different diciplines of motorcycle riding.
Check Aaron out at www.aaroncolton.com
- DSOG Thomas